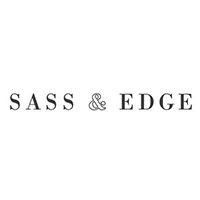 Sass and Edge is an independent womens wear boutique based in the heart of Winchester, owned by Sally Gott and Rachel Hunt. A new and exciting addition to the beautiful city. We stock an edited range of smart, casual and stylish pieces from over 30 brands. Every piece we pick is designed to be loved and worn, the shop is suitable for just about everyone. Our mission is to give a fresh, relaxed shopping environment to ensure our customers have an enjoyable experience. Customers can pop in for a quick hello and a coffee to see our new arrivals , or spend more time with us if they are in need of some styling advice. From beautiful cashmere to the most long-lasting denim, sourced from all around the world, they are certain to find something unique and in their price range. We are two friends with a love for fashion, and extensive experience within the industry, who have created this brand in reflection of our personalities.
T/ 01962 867913           
E/ info@sassandedge.com

SPECIAL OFFER
Check back for offers coming soon!

SPECIAL OFFER
Check back for offers coming soon!
2 De Lunn Buildings,
Jewry Street, Winchester SO23 8SA
TEL: 01962 866 480
EMAIL: info@spiritsenvoy.co.uk